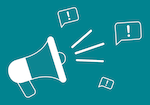 Dear friends and colleagues,
Forgive us for our long silence. We needed some time for reevaluation of ourserlves and of the purpose and meaning of our work in the new reality. The life – offline and online – however, shows that the need for materials on the Russian language and Russian culture has not diminished now, it has maybe even slightly increased.
Therefore, we'd like to share with you some updates on our site - in March we added translations into English of our materials: Winter Night. B.Pasternak (video + pdf) и What Do We Drink From? (video + quiz + pdf).
In the section EXTRA MATERIAL we published Worksheets for the film by A.Rogozhkin "The Cuckoo" (2002). The subject of war and peace is more relevant today than ever. The experience of working with this film shows that this subtle philosophical and psychological melodrama is interesting and useful both in terms of language learning and in terms of the serious problems raised in the film. The Worksheets are designed to work with students of B1 level and above. With materials for the First Part of the film you can work either directly on the site or print out the Worksheets in PDF. The full version will soon be available for purchase on the site.
We also periodically update the GRAMMAR section, so if you don't find what you're looking for, today – we hope you'll find it next time (for example, we've just added a table of Personal Pronouns in Instrumental Case). Please keep sharing with us your questions and requests. What aspects of learning or teaching Russian are of particular interest to you? What materials would you like to see on our website? We always try to take into account the needs of our colleagues and students.
You can still find us and on social media, we just removed the icons, but the pages are there. If you don't have access, we've also created a Telegram Group https://t.me/timetospeakrussian .